Ground steel flat bar Milling steel Alloy Steel Bar D3 SKD1 1.2080 mould steel flat bars
<CR8 can not only guarantee high hardness and wear resistance, but also avoid the weakness of poor toughness and brittle crack of the steel. Increase silicon, manganese content can improve hardenability. The steel has high hardenability, high hardness, and high wear resistance.>
Forging die steels, plastic mold steels, die casting tool steels, and custom open-die forgings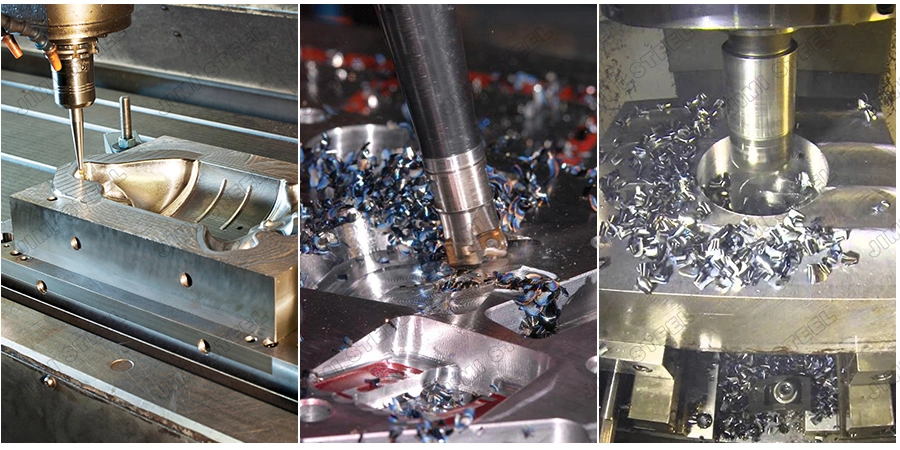 1.Base Parameter
Grade
AISI
GB
W-Nr
BS
JIS
D3
Cr12
1.2080
BD3
SKD1
Chemical Composition
C
Si
Cr
Ni
Mn
P
S
V
2.00-2.35
≤0.60
11.0-13.50
≤0.30
≤0.60
≤0.030
≤0.030
≤1.00

Specification

Flat Bars
Round Bars
Plate
Thickness*Width* Length
1-100mm*15-300*1010mm-1030mm
DIA8-800mm
20*2000*2500-3000mm
Ground Flat Tolerance
Thickness-Regular
±0.254mm(±0.001")
Thickness-Oversize
±2.54mm/±3.81mm(+0.010/0.015")
Thickness-Metric
+0.05mm
Width-Regular
+0.005
Width-Oversize
±2.54mm/±3.81mm (+0.010/0.015")
Width-Metric
+.2mm/
Squares-Regular
0.0254mm (±0.001")
Squares-Oversize
±2.54mm/±3.81mm (+0.010/0.015")
Squareness-Edge
0.0762mm (0.003" per inch)
Squareness-End
0.1016mm (0.004" per inch)
Round Drill Rod
STANDARD TOLERANCE (SECTION)
STRAIGHTNESS ((MAX T.I.R. IN 304.8mm / (12"))
STANDARD TOLERANCE (LENGTH)
76.2mm thru 12.7mm(3.000" thru 0.500")
0.254mm (±0.0010")
0.127mm (0.005")
0.125mm (+1/8"/-.0)
12.6747mm thru 3.175mm dia (0.499" thru 0.125" dia)
0.0127mm (±0.0005")
0.127mm (0.005")
0.125mm (+1/8"/-.0)
3.1496mm and smaller dia(0.124" and smaller dia)
0.00762mm (±0.0003")
0.127mm (0.005")
0.125mm (+1/8"/-.0)

Technological Process

CUTTING STEEL MATERIAL- Flate/ Round (Vertical Cutting/ Horizontal Cutting machine)




MACHINE MILLING -Plate / Round (Plane washing/ Peeling Machine)




Block Cutting(Customized Size)




Machine Grinding (Grinding Machine/ / Cold Draw Machine)




Side Milling / Round Milling(Plate: 2 / 4 / 6 side milling) / (Round:Cold draw/ Grinding/ Turned, Etc.)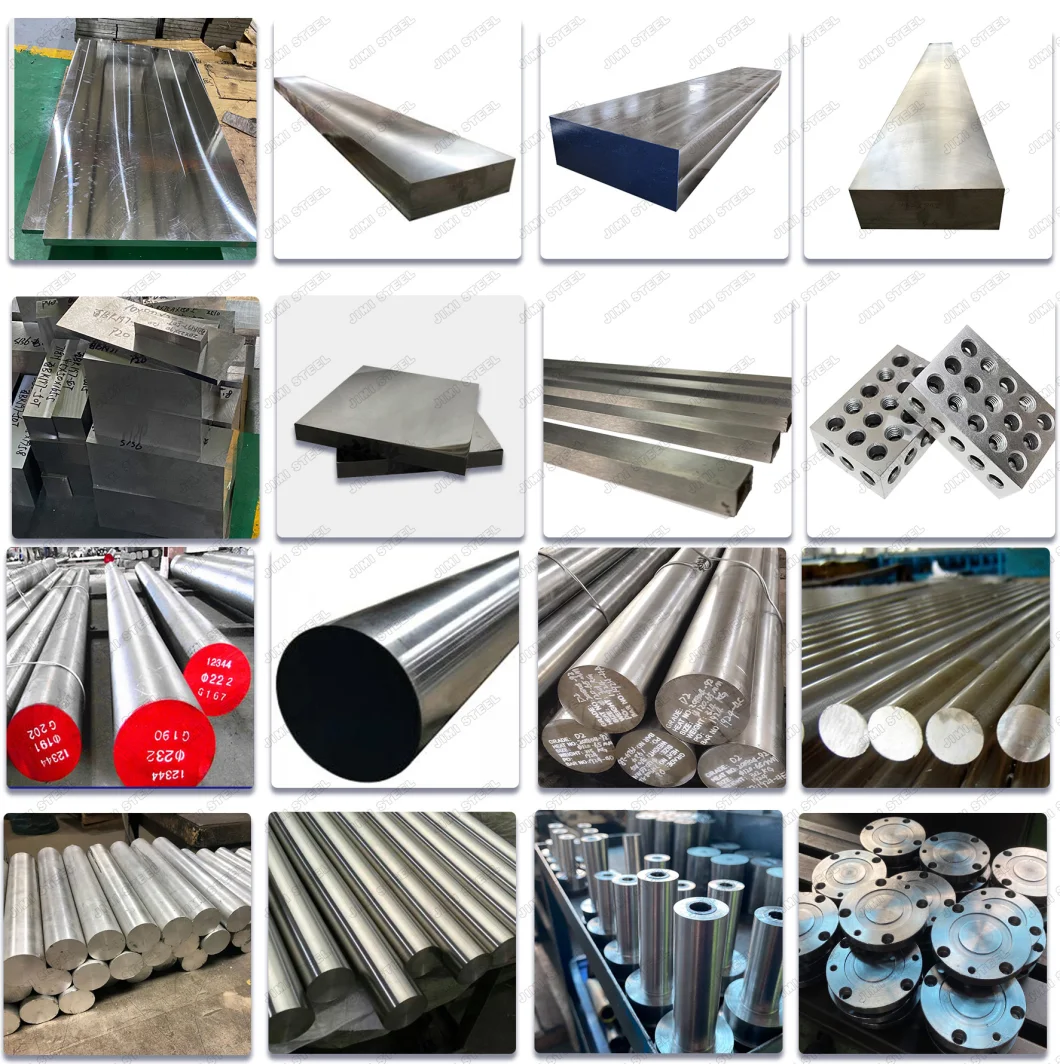 Aerospace- Forging dies for titanium, aluminum, and steel components. Premium quality steel for superior applications;
Airplanes are constructed from lightweight aluminum and titanium structures forged for ultimate mechanical strength.
These forgings are shaped using high-quality dies provided by JIMl Steel and machined to hold the impression of the eventual part.
Automotive
-
Tool steel for plastic injection molding. Lens and optical quality for superior visibility.
From the highest quality mold steels for lens quality plastic injection molding to high-performance die steels for crankshafts, JIMI Steel has the experience and quality needed for today's vehicles. Our sales and metallurgy teams offer expert support through the entire chain, from machine shop to OEM. Product Development listens to the needs of customers and develops solutions for faster machining, better polishing, and higher run rates.

Defense-Custom forgings for military and defense-related applications.
Heavy Manufacturing-Steelmill rolls, gears, power generation, industrial, and shipbuilding.
High strength, good toughness applications need Finkl Steel's custom forging experience. The technical and production experts offer solutions for increased life to heavy industrial components. From forgings weighing 100 pounds all the way to shipped pieces of 80 tons, JIMI Steel listens to your needs and offers quality solutions for success.
Mining-
Custom Forgings for heavy equipment.
JIMI Steel has a good experience providing specialty forgings to the mining industry. Unique chemistries are specifically adapted to the harshest environments.
Oil & Gas-Stainless and Alloy fluid end, flanges, components, and custom forgings for subsea, surface, and downhole applications.
High tonnage presses combined with specialized water-quenching techniques create the best possible microstructure-thereby providing consistent mechanical properties and the toughest forgings available. A wide range of sizes and shapes are available with the strength and durability demanded by the Oil and Gas Industry.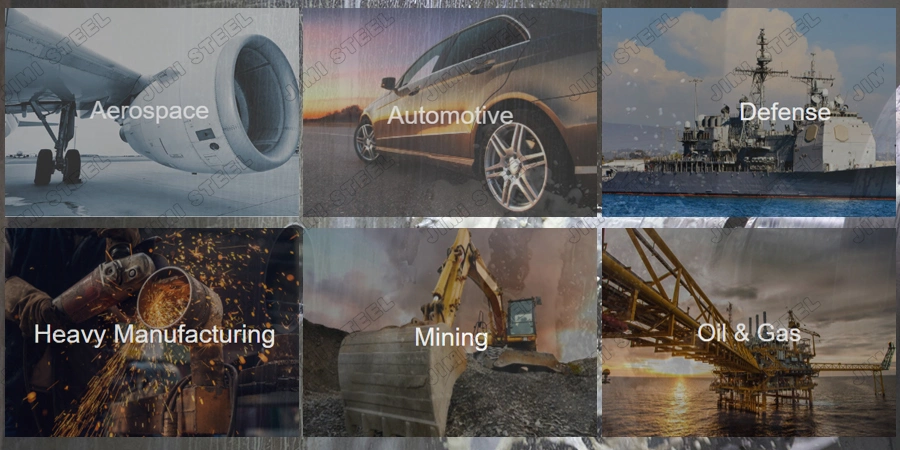 Integrated Solution from production to distribution.
1. Sale Department-Designing dedicated supply solution.
2.Supply Procurement-Professional supply chain management system.
3.Warehousing- Professional material management center.
Produce Process
PROCESS
CUTTING STEEL MATERIAL- Flate/ Round (Vertical Cutting/ Horizontal Cutting machine)
MACHINE MILLING -Plate / Round (Plane washing/ Peeling Machine)
Block Cutting(Customized Size)
Machine Grinding (Grinding Machine/ / Cold Draw Machine)
Side Milling / Round Milling(Plate: 2 / 4 / 6 side milling) / (Round:Cold draw/ Grinding/ Turned, Etc.)
MACHINE MILLING SERVICE
For Customer a Various of Requirement
A. Steel plates: Cutting by bandsaw machine, milling, heat treatment, etc
B. Round bars: Cutting by bandsaw machine, peeling, grinding and turned, heat treatment, etc


Inspection
1.Ultrasonic Test.
2.Hardness Test.
3.Metallgraphy Analyze.
4.Chemical Composition Check.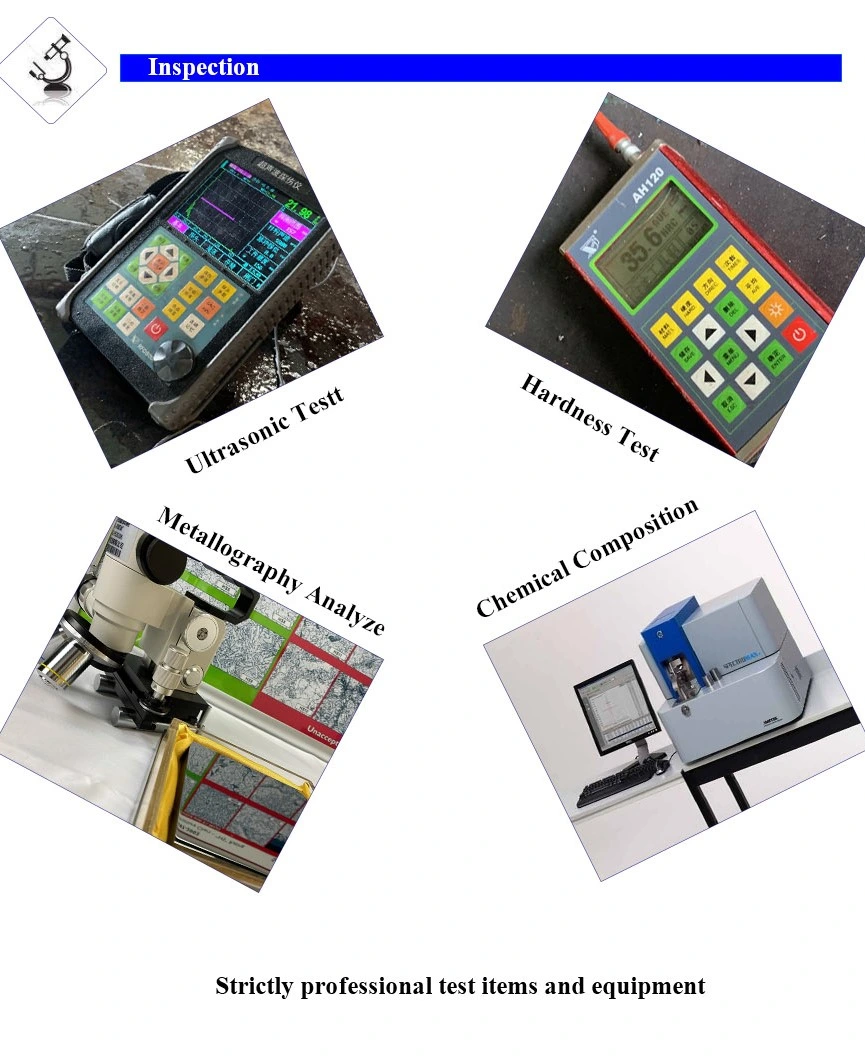 WorkShop
1.All various of the finished machine: Lie Cutting machine/ Milling machine/ Grinding machine/ CNC Machine.
2.5-20 years of experienced engineers.
3.
Semi-automatic, fully automatic precision instrument.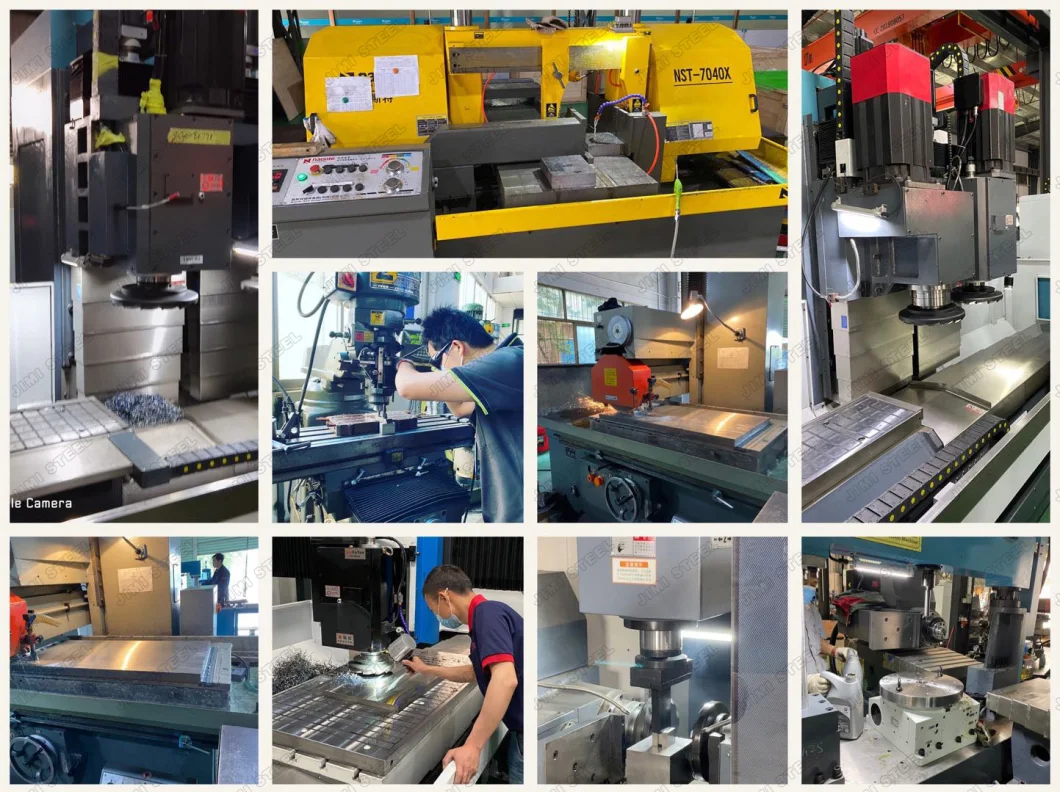 Packing Details:
1. Brush Antirust oil on the surface;
2. Inner use Pearl Film, outside parcel with Kraft Paper;
3.Put soft spacer between each product.
4. Wooden Case, Wooden Frame, Ect.
Accept Customized Packing.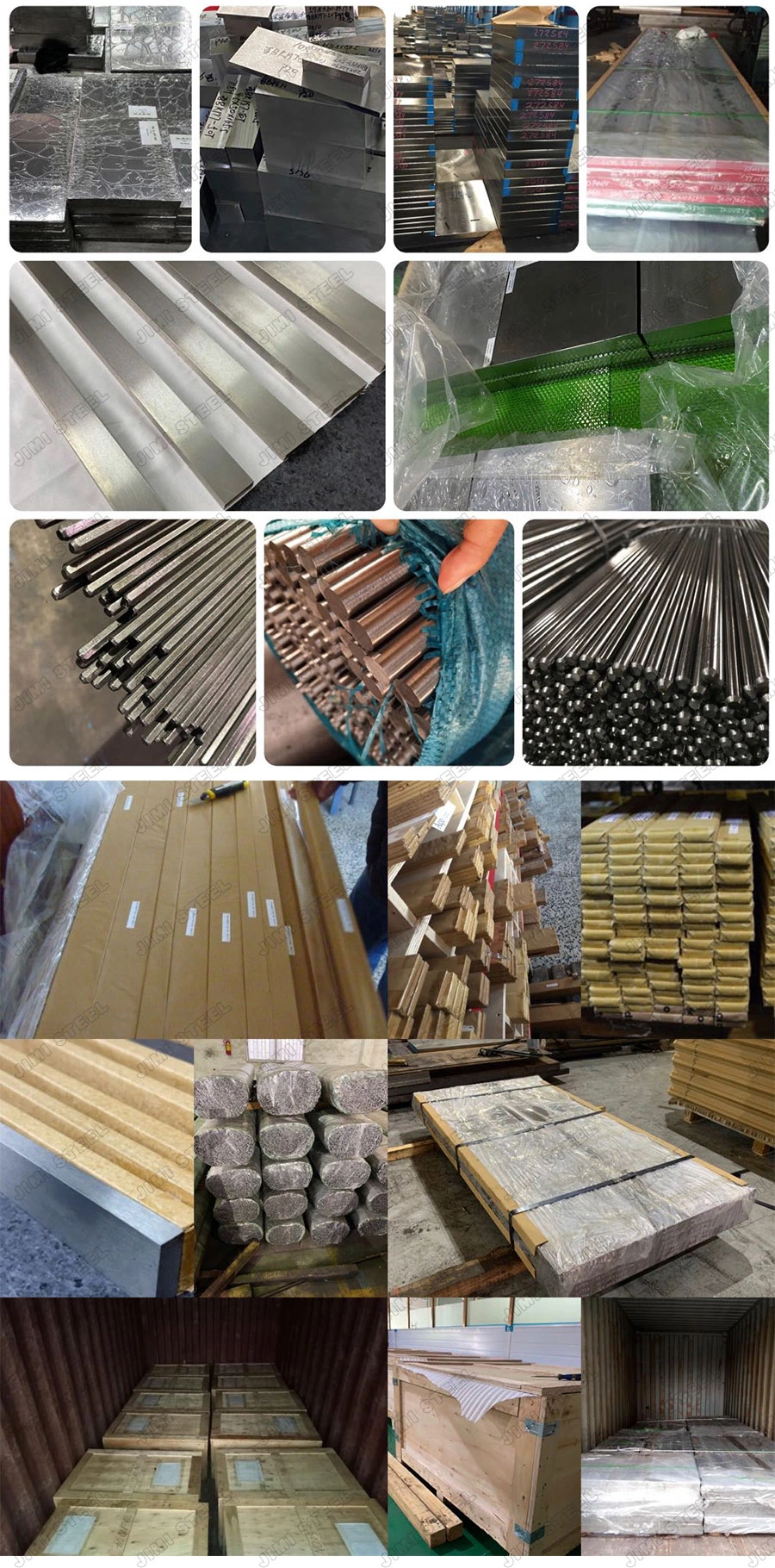 Hong Kong JIMI STEEL (XINGXIONG CO., Ltd) XINGXIONG Co., Ltd. Was established in 2012, located in the Shunde District of Guangdong Province, It is an import and export trading company mainly engaged in advanced special steel, die steel, alloy steel, and steel processing general machinery and equipment. The company adheres to the concept of "high quality, high requirements and good faith",
Cooperating with more than 20 famous steel mills in China, rich in spot stock of products.

Our company has a variety of processing equipment and all kinds of inspection and testing equipment, such as horizontal sawing machines, vertical sawing machines, milling machines, bilateral milling machines, precision milling machines, plane grinders, and so on. The products with short producing time, excellent quality, and high precision can provide a high-quality product choice for the vast number of customers at home and abroad.

Our customer group spread all over the domestic provinces and cities, abroad including Europe, the United States, Australia, the Middle East, Southeast Asia, and other more than 20 countries and regions, along with over 100 long-term stable cooperation customers...Choosing Xingxiong will bring you a better experience.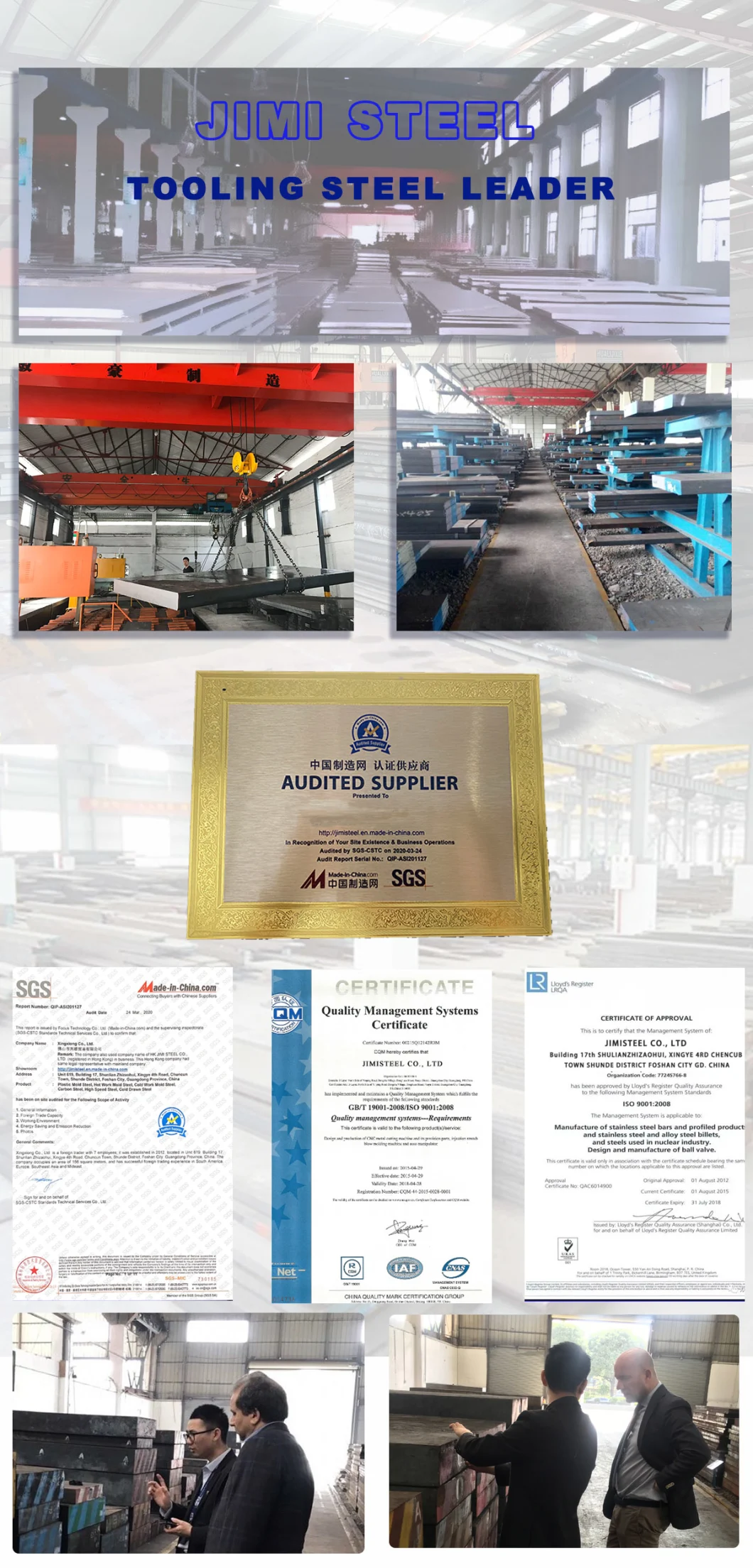 Mainly Steel-
PLASTIC MOULD STEEL: 1.2311, 1.2312, 1.2738, P20, 1.2083, 1.2316, NAK80, P40, 1.2738HH

HOT WORK MOULD STEEL: 1.2344, SKD61, H13, H11, FDAC, 8407

COLD WORL MOULD STEEL: SKD11, D3, SKS3, 1.2080, 1.2379, CR12MOV, O1, D2

STRUCTURAL ALLOY STEEL: 4140, 20CR, 40Cr, 35CrMo, 42CrMo, 38CrmoAi, SCM440, SCM420, 1.7225

CARBON STEEL &: Q235, Gcr15, S45C, S50C, S55C

CNC surface grinding machine, NC side boring machine, Band saw, CNC double head machine, Vertical Band saw, CNC milling machine, Double alloy saw blade, wireless remote control crane, Magnetic chuck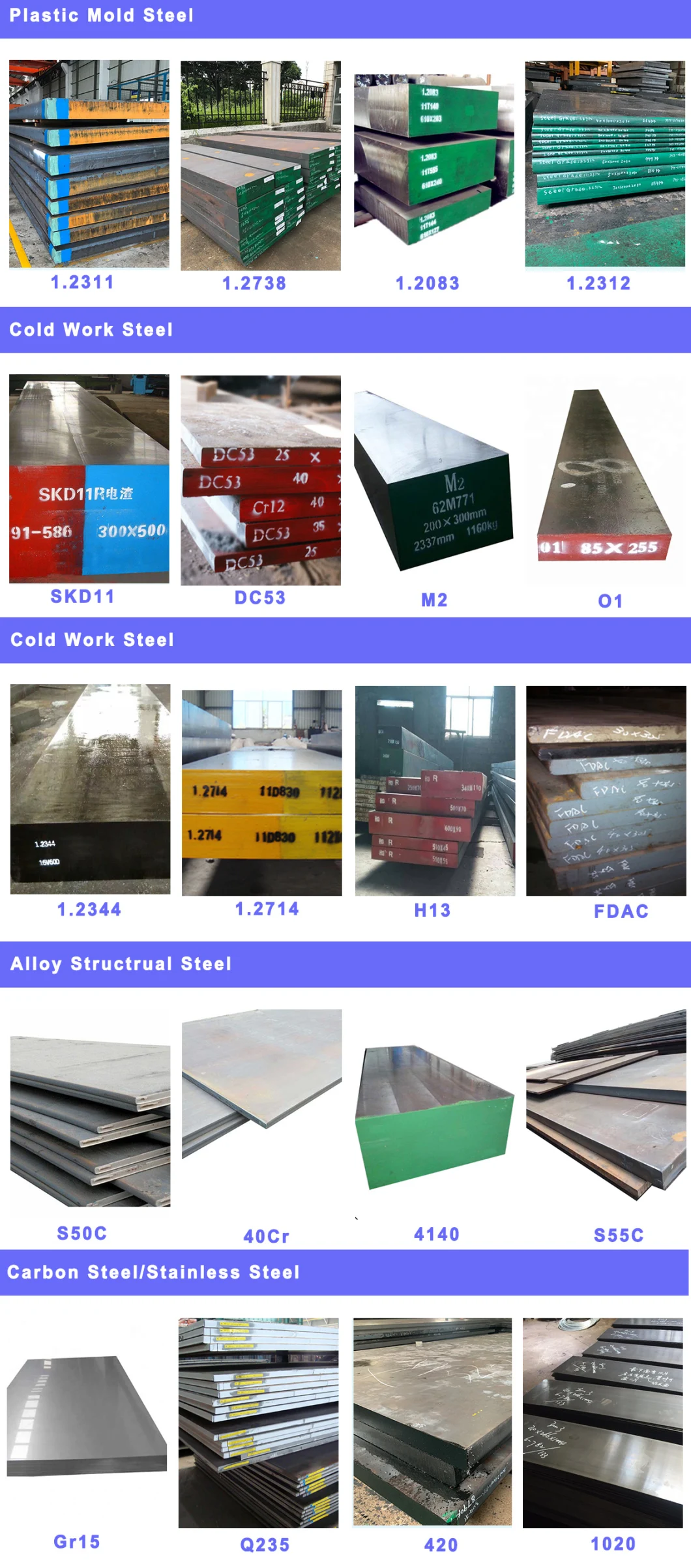 7.Loading Details & Delivery
1) For abundant stock, 7-15 days.
2) For customized products, 25-35 days.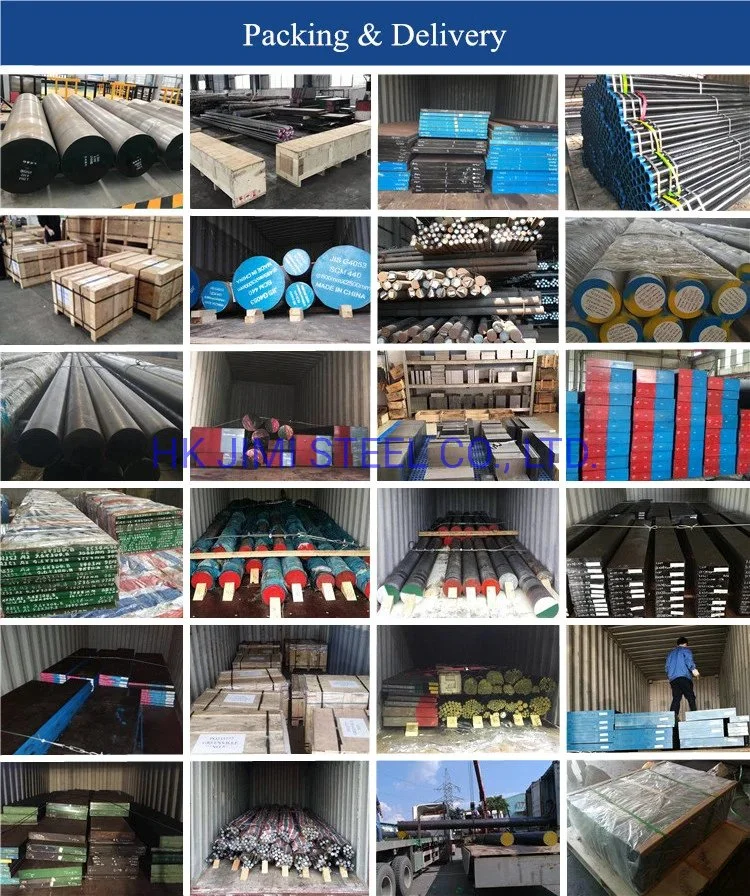 Q1: What do you do for the control of the quality?
A1: Before loading into the container, our products will all be inspected by ultrasonic inspection. Quality Grade conforms to SEP 1921-84 E/e, D/d, C/c as per customer's request.
Q2:: What are your hot-selling products?
A2: D2/1.2379, H13/1.2344, CR12MOV, DC53, CR8, abundant stock for both plates and rounds. Competitive prices and short lead-time.

Q3: Can we visit your company and factory?
A3: Yes, warmly welcome! We can book the hotel for you before you come to China and arrange for our driver to our airport to pick you up when you come.

Q4: Are you a manufacturer or merely a trader?
A4: We are a group of companies and owned manufacturer bases and trading companies. We specialized in plastic mold steel, hot work mold steel, cold work mold steel, alloy steel for mechanical, high-speed steel, etc. All materials are of high quality and competitive price.
↓For Details Please Contact Us↓