Cast Nylon sheet Nylon board MC Nylon Plate
Nylon is the ost widely used engineering plastic in the current market. With its good mechanical properties, wear resistance and self-lubricating function, it is widely used in the mechanical structures and spare parts .We can also fill the glass fiber and some other fillers to improve its properties, such as improving its rigidity, wear resistance and impact resistance.
Characteristics
-Excellent wear resistance
-Good sliding properties
-High strength and toughness
-Self-lubricating
-Resistant to oil, weak acid and alkali
-Shock absorption
-Noise absorption
-Good electrical properties
What's the difference between cast nylon and extruded nylon ?
The main difference is the manufacturing process. Cast nylon products are manufactured by a series of chemical reaction process. This allows products with extremely large dimensions and custom cast parts to be manufactured. Cast nylon owns better size stability and less water absorption. The crystallinity is greater so that wear resistance and machinability are better. Extruded absorbs more moisture and is thus tougher and has higher impact and vibration damping properties.
Product Specification
Item

Custom made nylon sheet mc nylon Board

Material

nylon ,mc nylon, POM,PU,PP,PE,PTFE,UHMWPE,HDPE,PVC,etc.

Color

Black,white

Free samples

1-5 pcs

MOQ

1pc

Size

As per customer's request

Processing Technic

CNC machining,injection molding & extrusion

Hardness

Shore A&D

Working temperature

-60~350ºC

Tolerance

±0.05mm

Density

1.3g/cm³

Service

OEM or ODM

Production basis

Samples or drawings

Certification

ROHS,FDA,ISO9001:2000

Conductivity

Conductive or insulative

Working life

1-30 years

Application

1.transmission system in areas of industrial equipment
2.medical device,automotive,office equipment,household
3.appliances,digital electronic,toy etc.
Images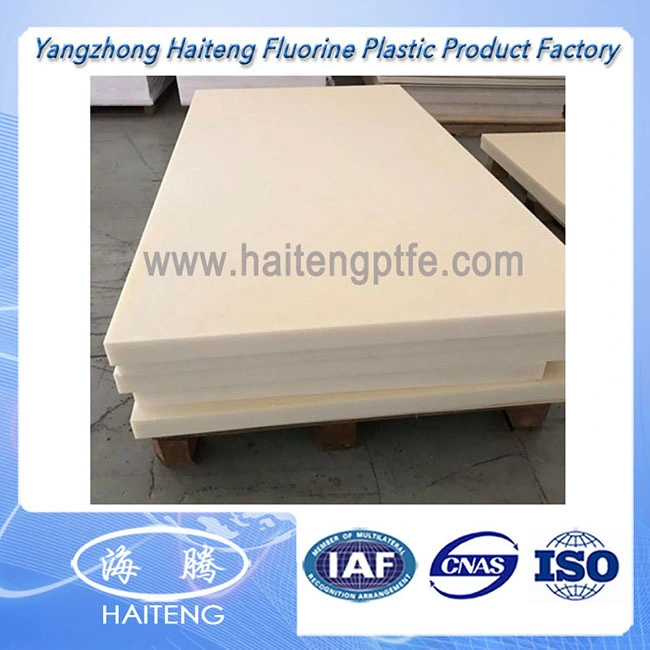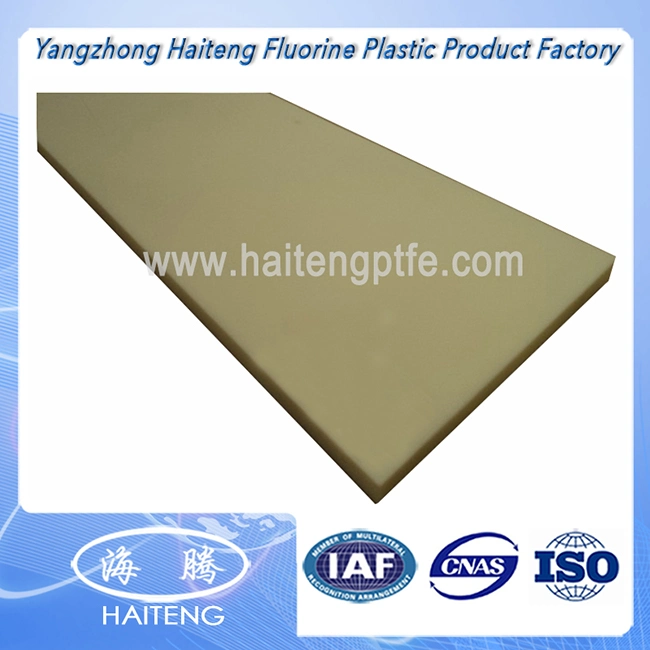 Applications
Gears
Gears made of nylon run quieter and wear longer without lubricating on processing equipment. (Prior materials: Bronze and steel)
NYLON GEARS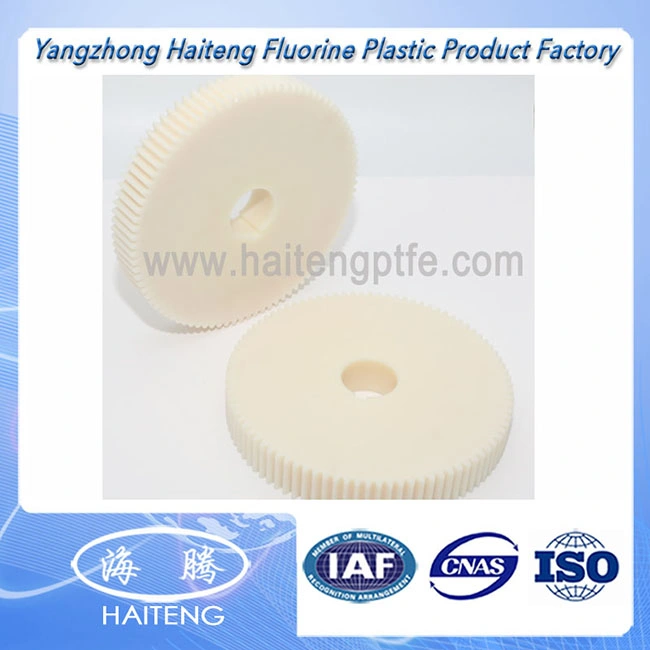 Nozzle
MC nylon can save fabrication time and cost in this port cap and diffuser nozzle application. It only weighs only 1/7 the former parts making parts easier to handle and install. (Prior material: Stainless Steel)
Wear Pads
Wear pads made of nylon are light weight, able to bear heavy loads, are non-abrasive to mating surfaces. (Prior material: Bronze and cast iron covered with UHMW-PE)
Rollers, Wheels, Wear Components
Nylon offers better wear resistance, compressive strength and fatigue resistance than other materials in a variety of wear applications. (Prior materials: Steel, Aluminium, UHMW-PE, Injection Molded Nylon)
Technical Data Sheet
PROPERTIES

Unit

Value

I.Physical Properties

Density

g/cm3

1.15~1.2

Water absorption 24hrs

%

2.5

II.Thermal Properties

Heat deflection temperature - HDT/A

ºC

95

Min. service temperature

ºC

-30

Max. service temperature

ºC

105

Thermal conductivity at 23 ºC

W/(K*m)

0.23

Coefficient of linear thermal expansion

10-4*K-1

0.8

Flammability Rating(6mm thickness)

-

HB

III.Mechanical Properties at 23ºC

Tensile strength at yield

MPa

80

Tensile strength at break

Mpa

-

Elongation at break

%

3

Modulus of elasticity after tensile test

MPa

3,300

Modulus of elasticity after flexural test

MPa

-

Hardness - Shore D

84

Charpy impact strength

kJ/m2

N. B.

Friction coefficient

0.36

IV.Electrical Properties at 23ºC

Dielectric constant at 1 MHz

106Hz

3.70

Dielectric loss factor at 1 MHz

106Hz

0.03

Volume resistively

Ohm (Ω) * cm

≥1015

Surface resisively

Ohm (Ω)

≥1013

Dielectric strength

kV/mm

50

NOTE: 1 g/cm3 = 1,000 kg/m3, 1 Mpa = 1 N/mm2, 1kV/mm = 1 MV/m