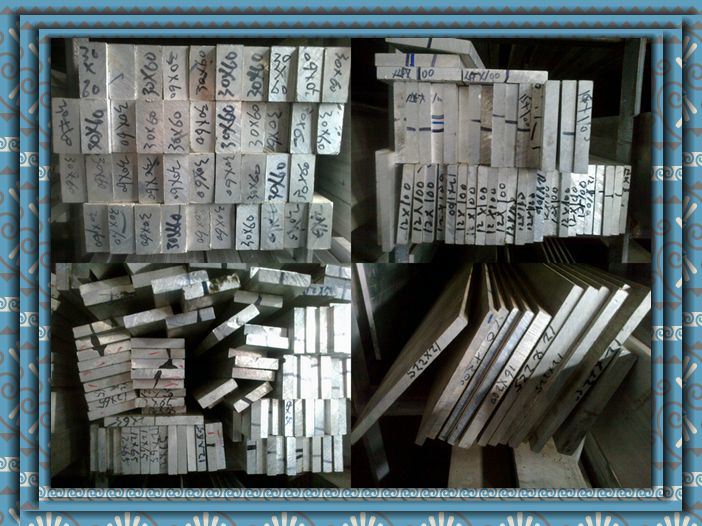 Product Description
1.Anodized Surface 5052 Aluminium Flat Bar for Corrsion Resistant
2.size:10*1-200*20
4.Length:2000/2500/3000/6000,or other length as the customers' requirements.
5.Surface: mill finish; color coated; sand blasting; powder coating; oxidized; anodic oxidation; embossed; coated; enameled wire
6.Process: cold drawn; extruded
7.Temper:O,H111,H112,H114,H12,H14,,H16,H18,H22,H24,H26,H321,H32,H34,T651,T4,T6.etc
Product Range
Material Grade we have
1)

1000series/Pure Aluminum/Pure Aluminium:1050,1060,1070,1080,1100,1350,etc




2)

2000series/Hard Aluminum/Hard Aluminium/Aluminum-Copper Alloy/ Aluminium-Copper Alloy:2011,2014,2017,2024,etc




3)

3000series/ Rust-Proof Aluminum/Rust-Proof Aluminium/

Aluminum-Manganese Alloy:3002,3003,3104,3204,3030,etc




4)

5000series/ Rust-Proof Aluminum/Rust-Proof Aluminium /Aluminum-Magnesium Alloy:5005,5025,5052,5040,5054,5056,5083,5152,etc




5)

6000series

/

Aluminum-Magnesium-Silicon Alloy

/

Aluminium-Magnesium-Silicon Alloy /:6101,6003,6061,6063,6020,6201,6262,6082,etc




6)

7000series/

Aluminum-Zinc Alloy/

Aluminium-Zinc Alloy:7003,7005,7050,7075,etc




7)8000series:8011,etc
Applications for industrial :
1.Aerospace
2.Food,
3.Brewing industry
4.Chemical products,
5.Housing construction,
6.Shipbuilding
7.Automobile
8.Transportation equipment
9.Other
Packing
Standard export packing, or as the customers' requirement.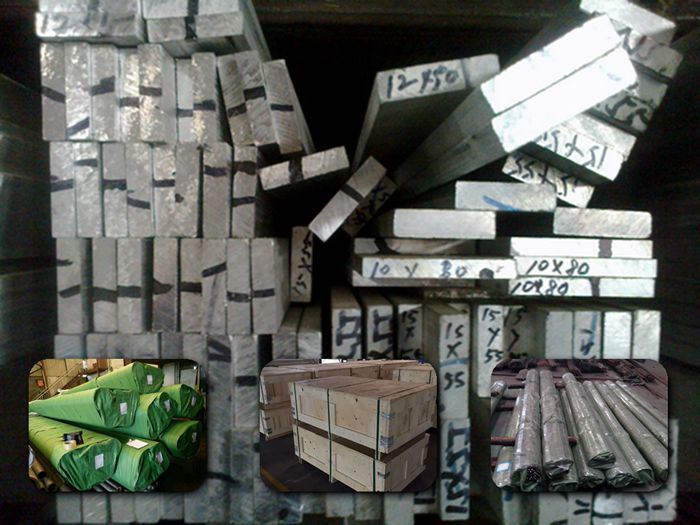 Why choose us?
Our company established in 2004.More than 10 years of development,we become the leader in north China market in metal material products.We have more than 1000 tons of perennial stock.
What is our customer base?
Our customers are located in more than 80 countries and regions around the world,especially in the Middle East,Southeast Asia,South America,North America,Australia,Eastern Europe,Nordic has long-term stability of customers.
What is our advantage?
We have high quality products and professional services. Our products after SGS,BV,ISO certification. Our salesman has more than five years of experience.
What is the delivery time?
If we have stock, usually the delivery time is about 10-20 working days. If your products need to be produced, the delivery time is about 30 working days or 45 working days, or according to the factory arrangement.
Why does aluminum have strong antioxidant?
In fact, aluminum is easily oxidized, the reason why the oxidation, because the surface of the dense Al
2
O
3
, the formation of a good protective film, making the elemental Al isolated from the air, reflecting a strong antioxidant.
Aluminum& Aluminum Alloy in Different Countries

CHINA

USA

UK

JAPAN

FRANCE

GERMANY

The former SU

GB

ASTM

BS

JIS

NF

DIN

ГОСТ

Industrial pure aluminum

1A99

1199

A199.99R

A99

1A97

A199.98R

A97

1A95

A95

1A80

1080(1A)

1080

1080A

A199.90

A8

1A50

1050

1050(1B)

1050

1050A

A199.50

A5

Rust-proof aluminum

5A02

5052

NS4

5052

5052

A1Mg2.5

Amg

5A03

NS5

AMg3

5A05

5056

NB6

5056

A1Mg5

AMg5V

5A30

5456

NG61

5556

5957

Hard aluminum

2A01

2036

2117

2117

AlCu2.5Mg0.5

D18

2A11

HF15

2017

2017S

AlCuMg1

D1

2A12

2124

2024

2024

AlCuMg2

D16AVTV

2B16

2319

Forging aluminum

2A80

2N01

AK4

2A90

2218

2018

AK2

2A14

2014

2014

2014

AlCuSiMn

AK8

Super hard aluminum

7A09

7175

7075

7075

AlZnMgCu1.5

V95P

ZAlSi7Mn

356.2

LM25

AC4C

G-AlSi7Mg

Cast aluminum

ZAlSi12

413.2

LM6

AC3A

A-S12-Y4

G-Al12

AL2




Aluminum alloy




ZAlSi5Cu1Mg

355.2

AL5

ZAlSi2Cu2Mg1

413

AC8A

G-Al12(Cu)

ZAlCu5Mn

AL19

ZAlCu5MnCdVA

201

ZAlMg10

520.2

LM10

AG11

G-AlMg10

AL8

ZAlMg5Si

G-AlMg5Si

AL13