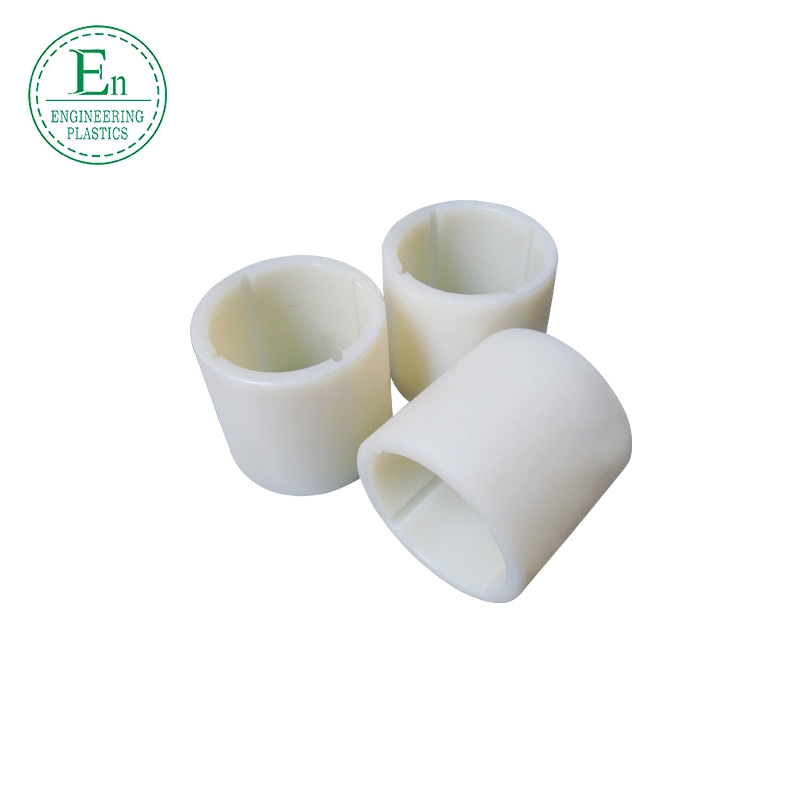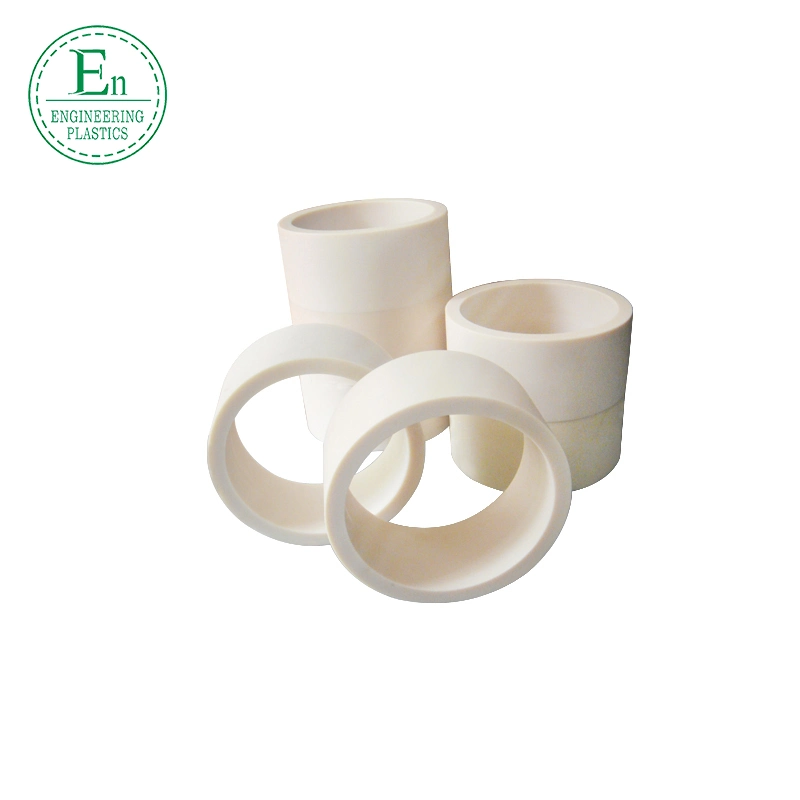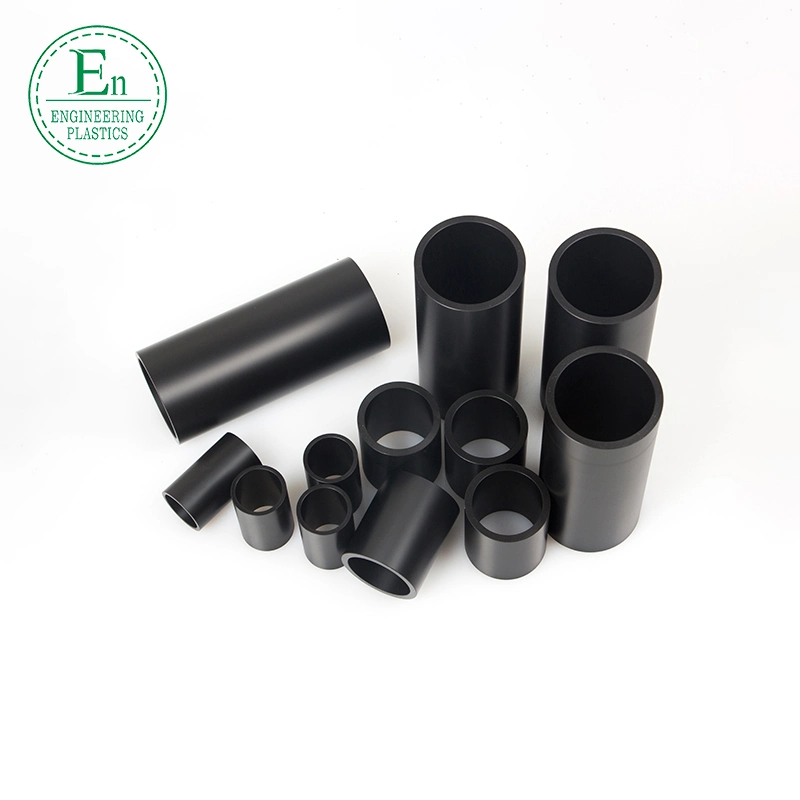 Company Information:
Guangzhou Engineering Plastics Industries Co., Ltd, is the professional manufacturer of engineering plastic products.We are a free technical supplier,which have advanced automated production equipment,and very familiar with property of all kinds of plastics material.
Mc nylon, means monomer casting nylon, is a kind of engineering plastics used in comprehensive industries, has been applied almost every industrial field.
The caprolactam monomer is first melted, and added catalyst, then poured it inside moulds at atmosphere pressure so as to shape in different castings, such as:Rod, plate, tube.The molecule weight of mc nylon can reach 70, 000-100, 000/mol, three times than pa6/pa66.Its mechanical properties are much higher than other nylon materials, such as:Pa6/pa66.Mc nylon plays a more and more important role in the material list recommended by our country.
Main Characteristics MC Nylon parts:
1.Good wear-resistance
2.Good corrosion-resistance
3.High self-lubrication
4.High vibration-absorption
5.High noise-absorption
The property of MC Nylon parts :
Property
Item No.
Unit
MC Nylon (Natural)
Oil Nylon+Carbon (Black)
Oil Nylon (Green)
MC90 (Blue)
MCNylon+MSO2(Light Black)
Mechanical Properties
1
Density
g/cm3
1.15
1.15
1.135
1.15
1.16
2
Water absorption (23ºCin air)
%
1.8-2.0
1.8-2.0
2
2.3
2.4
3
Tensile strength
MPa
89
75.3
70
81
78
4
Tensile strain at break
%
29
22.7
25
35
25
5
Compressive stress (at 2%nominal strain)
MPa
51
51
43
47
49
6
Charpy impact strength (unnotched)
KJ/m 2
No brak
No break
≥50
No BK
No break
7
Charpy impact strength (notched)
KJ/m 2
≥5.7
≥6.4
4
3.5
3.5
8
Tensile modulus of elasticity
MPa
3190
3130
3000
3200
3300
9
Ball indentation hardness
N/mm 2
164
150
145
160
160
10
Rockwell hardness
-
M88
M87
M82
M85
M84
Application of MC Nylon parts:
1.Chemical Engineering
2.Electric/Electronic industry
3.Auto industry
4.Packing machine
5.Engineering machine
6.Pharmaceutical/equipment industry
Our Service:
1. Rich industry experience since 1988.
2. Wide arrange product line, including plastics sheet/rod/parts/accessories: MC NYLON, OIL NYLON, POM, UHMW-PE, PU, PETP, PC, PTFE, PVDF, PPS, PEEK, PAI, PI, PBI ect.
3. Manufacture, design and processing service as per your demand.
Production Flow:
Product technology:
CNC machine,Extrusion,Injection,ect.
Processing Equipment :
CNC machining center,CNC lathes,Milling,Injection Molding Machine,Extruder,Moulding press
Packaging &Shipping:
Packing in plastics bags,wooden case,pallet,container,ect.
Certificate:
Certification:ISO,SGS,FDA,RoHS,Test report,ect.
FAQ:
1.A: What's the size of plastics sheet?
B:Nylon sheet:Thickness*Width*Length:20-100*1000*2000mm
UHMW-PE sheet:Thickness*Width*Length:20-100*1000*2000mm; 20-100*1250*3130mm; 20-100*1250*4250mm
POM sheet:Width*Length:1000*2000mm
2. A:Can we purchase a small part of plastics sheet?
B: Yes,you can, if we have the size you require in stock.
3. A:What color of plastics sheet?
B: Nylon sheet: Natural,black,blue,or according to client's requiremnet.
UHMW-PE sheet: White,black,green ,bule,yellow,or according to client's requirement.
White,black
4. A:Can you manufacture the plastics products as per drawing?
B: Yes,we can.
5.A: What the precision of plastic products according to drawing?
B: Different machine with different precision,it usually around 0.05-0.1mm
6.A: What the technologies in producing plastics parts?
B: Different products with different technologies,such as CNC machine,Extrusion,Injection
7: A:What kinds of processing machine do you have?
B: CNC machining center,CNC lathes,Milling,Injection Molding Machine,Extruder,Moulding press