M28-65 Nylon Gear Sleeve, Nylon Gear Coupling Nylon Gear Shaft Coupling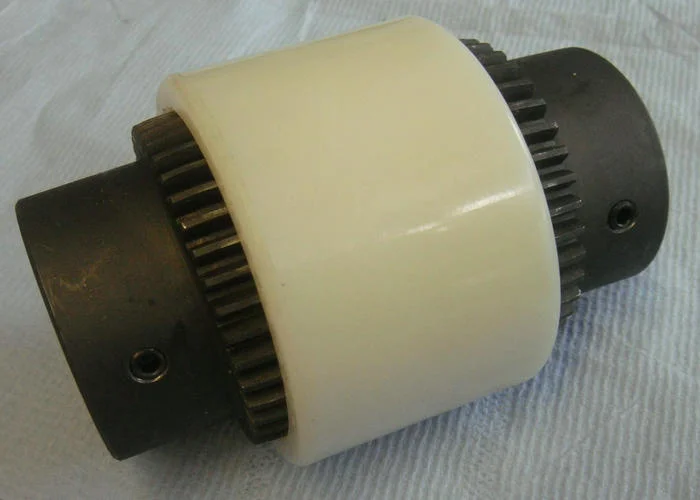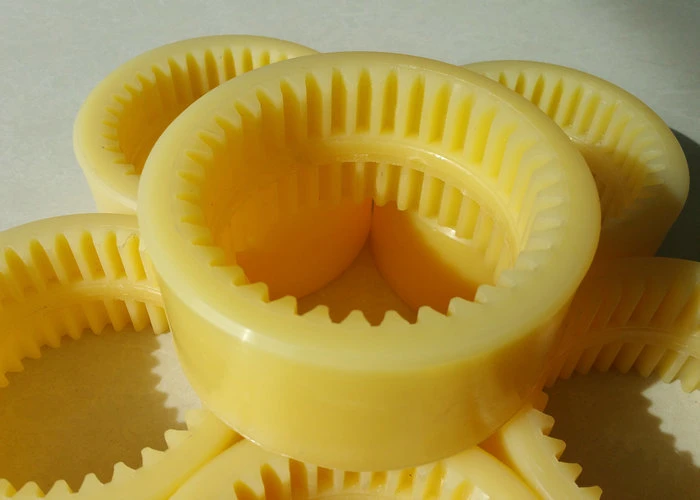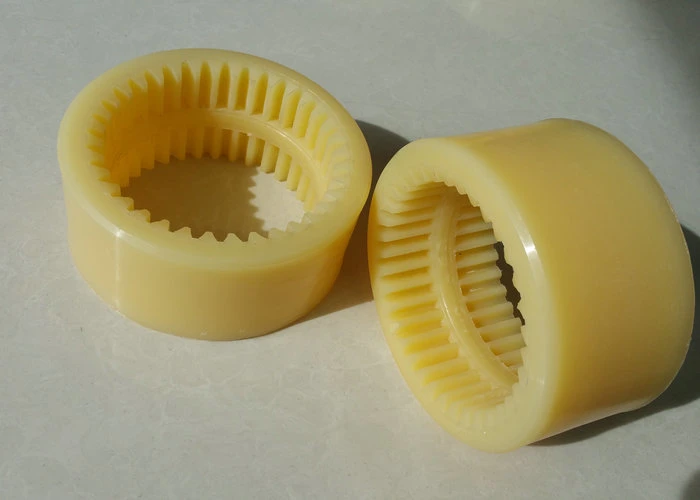 1. Applies to flexible drive shaft ,allowing a larger axial radial displacement and displacement.
2. Has a simple structure,easy maintenance .
3. Disassembly easy
4. low noise
5. Transmission efficiency loss,long useful working life.

Advantages:

1. Lowest pice based on large scale production.
2. High and stable quality level.

3. Widely used in various mechanical and hydraulic fields.

4. Compensation for axial,radial and angular misalignment.

5. Convenient axial plugging assembly.

6. No brittlement at low temperature.

7. Good slippery and frictional properties.

8. Resistance to chemical corrosion.
Surface: as your requirement
Material: steel / aluminum / brass / iron / zinc / alloy
Any other material and dimension depends on customers' demand.
Usage: machinery / furniture / toy / woodboard / wall
Manufacturing process: Precision turning parts
Euipment: CNC turning machine
Testing equipment: projector
Tolerance:+/-0.05MM
Nylon Gear Sleeve, M Type
Item
Gear Qty
Minimum ID
Maximum ID
OD
Thickness
USD/piece
M28
34
50
55
70
45
US$1.50
M32
40
58
65
78
48
US$1.80
M38
44
63
70
86
48
US$2.20
M42
50
72
79
94
50
US$2.70
M48
50
72
79
95
50
US$3.20
M58
45
85
94
113
60
US$4.50
M65
42
100
111
138
70
US$5.30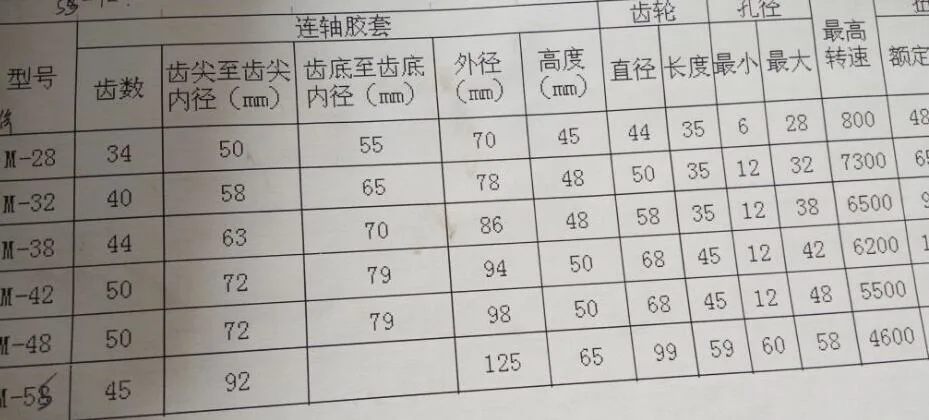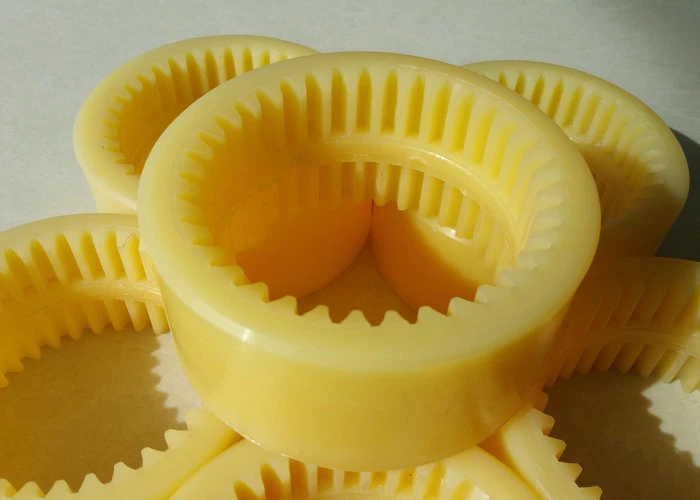 standard size for polyurethane coupling:
GR14, GR19, GR24, GR28, GR38, GR42, GR48, GR55, GR65, GR75, GR90, GR100, GR110, GR125, GR140, GR160, GR180
GS14, GS19, GS24, GS28, GS38, GS42, GS48, GS55, GS65, GS75, GS90, GS100, GS110, GS125, GS140, GS160, GS180
MT1, MT2, MT3, MT4, MT5, MT6, MT7, MT8, MT9, MT10, MT11, MT12, MT13
ML1, ML2, ML3, ML4, ML5, ML6, ML7, ML8, ML9, ML10, ML11, ML12, ML13
MH45, MH55, MH65, MH80, MH90, MH115, MH130, MH145, MH175, MH200
HRC70, HRC90, HRC110, HRC130, HRC150, HRC180, HRC230, HRC280
L35, L50, L70, L75, L90/95, L99/100, L110, L150, L190, L225, L276
FALK-R 10R, 20R, 30R, 40R, 50R, 60R, 70R, 80R
T40, T45, T50, T55, T60, T65, T70, T75, T80, T85, T90, T95, T100, T105, T108, T110, T115, T120, T125, T130, T135, T140, T145, T150, T154, T170, T185, T190, T210
standard size for rubber coupling:
Hb80, Hb95, Hb110, Hb125, Hb140, Hb160, Hb180, Hb200, Hb240, Hb280, Hb315
HRC70, HRC90, HRC110, HRC130, HRC150, HRC180, HRC230, HRC280
L35, L50, L70, L75, L90/95, L99/100, L110, L150, L190, L225
NM50, NM67, NM82, NM97, NM112, NM128, NM148, NM168, NM194, NM214, NM240, NM265
Gear 3J, 4J, 5J, 6J, 7J, 8J, 9J, 10J, 11J
special size build molding according to the buyer's drawings
standard size for nylon coupling:
NL1, NL2, NL3, NL4, NL5, NL6, NL7, NL8, NL9, NL10
special size build molding according to the buyer's drawings
***when you enquiry, pls confirm product's number and quantity***